Ruth Lee's
Consulting Services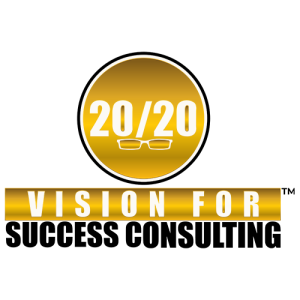 Operational Health Check
Consulting Approach/Style:
Ruth Lee, CEO & Founder of Big Think, offers select, elite executive and leadership consulting to ambitious mortgage banking professionals. As a 25+ industry veteran, a successful originator, and CEO, Ruth understands your journey and how to avoid obstacles detracting you from excellence!
Overview
PulsePoint: Navigating Your Operational Vital Signs
The PulsePoint: Navigating Your Operational Vital Signs" package offers organizations an initial assessment of their operational standing. This snapshot identifies areas of excellence and pinpoints inefficiencies, providing a comprehensive understanding of the organization's operational health. Led by Ruth Lee, CMB, an industry veteran in mortgage banking and technology solutions, this service provides crucial insights to guide your operational strategy.
Length and Iterations:
Duration: 2 weeks

Iterations: One discovery call to set interviews. Up to five 45-minute departmental breakouts, followed by a 90-minute presentation of findings at the end.

One week of post-summary Q&A support via email.

Pricing:

Flat fee of $7,500

Payment Options:

Full payment upfront with a 10% discount

Two payments: 50% upfront and 50% upon delivery of the executive summary.

Supplementary Services:

A comprehensive written BOD report detailing findings, complete with visual aids like charts and graphs.
Deep Diagnostic Consulting for Operational Excellence: "Unveil, Streamline, Optimize"
Dive deep into the operations and technology of your business with a diagnostic consulting package aimed at identifying efficiencies, inadequacies, and optimization opportunities. Leverage Ruth Lee, CMB's unparalleled expertise in mortgage banking, technology, and executive leadership to get a 360-degree analysis of your organization's operational pulse, from process flow to tech stack.
Length and Iterations:
Duration: 4 to 6 weeks, depending on the size and complexity of the organization.

Iterations: Two 2-hour consultations per week plus interim check-ins for data gathering.
Pricing:
Flat fee of $20,000 for businesses up to 50 employees.

Custom pricing for larger organizations.
Payment Options:
Full payment upfront with a 10% discount.

Two payments: 50% upfront and 50% upon delivery of the executive summary and action plan.
Content
Operational Health Check

A comprehensive assessment of workflow, staffing, and general operations.

SWOT analysis to identify strengths, weaknesses, opportunities, and threats.

Process Flow Mapping

Diagramming and evaluation of existing processes to identify bottlenecks and inefficiencies.

Recommendations for process improvement and streamlining.

Tech Stack Adequacy

Evaluation of current technology platforms, including POS, LOS, CRM, and PP&E.

Recommendations for upgrades, changes, or new integrations.

Productivity Tools & AI Impacts

Assessment of the impact and utilization of productivity tools and Artificial Intelligence.

Strategy for implementing AI solutions and other technologies for better results.

Executive Summary and Action Plan

A succinct summary of findings and actionable steps for immediate and long-term implementation.
Entry-Level Management Mastery
The "Entry-Level Management Mastery" package is a meticulously curated program designed for emerging leaders who are navigating the initial phases of their managerial journey. This coaching package aims to equip participants with the essential skills and tools required for successful team building, communication, and leadership. We delve deep into the art of delegation, performance metrics, and effective collaboration to ensure you become the leader your team deserves.
Length and Iterations:
Duration: Three months

Frequency: Weekly 45-minute sessions
Pricing:
Total cost: $3,000

Payment Options:

Full payment upfront with a 10% discount

Three monthly payments of $1,000
The Anatomy of a Team

Understand the dynamics and roles within a team.

Master the art of putting the right person in the right role.

Leadership Fundamentals

Develop your leadership style and emotional intelligence.

Learn the principles of inspirational leadership.

Communication Excellence

Enhance verbal and non-verbal communication skills.

Practice effective listening and feedback.

Delegation & Time Management

Learn how to effectively delegate tasks for maximum productivity.

Understand the concept of time management in a leadership role.

Performance Metrics & KPIs

Discover how to set, monitor, and meet key performance indicators.

Learn the basics of data-driven decision-making.

Conflict Resolution

Equip yourself with conflict resolution tools for a harmonious workplace.

Master the art of diplomacy and negotiation within your team.

Wrap-up and Action Plan

Reflect on the acquired knowledge and create an actionable leadership plan.

Weekly accountability check-ins for a month following the program's completion.
The Executive Alchemist
A comprehensive package tailored for top-tier managers, this program delves into advanced skills such as negotiation, change management, and conflict resolution. The aim is to transform executives into architects of organizational excellence.
Tailored specifically for the C-suite and senior managers in mortgage sales, secondary and operations, this program is designed to unleash your full potential as an impactful leader. It offers a flexible structure that adapts to your unique needs and challenges, focusing on elevating your leadership acumen, strategic foresight, and team management skills.
Length and Iterations:
Duration: Six months

Frequency: Weekly 1-hour sessions
Pricing:
Total cost: $7500

Payment Options:

Full payment upfront with a 10% discount

Six payments of $1250
Content
CORE MODULES
Personal Leadership Style

: Identifying and refining your unique leadership style for maximum impact.

Strategic Planning & Execution

: Navigate the complex mortgage landscape with precision.

Team Dynamics and High Performance

: Building, leading, and sustaining high-performing teams.

Negotiation and Conflict Resolution

: Mastering the art of persuasive communication.

AI and Tech-Enabled Management

: Leveraging emerging technologies for operational excellence.
ADDITIONAL OFFERINGS
Ad-Hoc Consultations

: Unscheduled consultations to address urgent issues or opportunities.

Resource Library Access

: A curated set of resources, articles, and tools.

Post-Program Follow-up

: One month of post-program monitoring and evaluation.
Career Glow Up Program
"Career Glow Up" is an individualized coaching program that serves as your compass in the professional world. It offers you the tools to align your career with your passions and arms you with strategies for immediate and future success. This program is tailored to professionals who seek more than just a job—those who want a fulfilling career that resonates with who they are.
Ideal for individuals at any career stage, this program aims to align one's career trajectory with their inner passions. Includes assessments, guidance, and a personalized roadmap to unlock potential and reach desired career goals.
Length and Iterations:
Duration: Three months

Frequency: Weekly 30-minute sessions
Pricing:
Total cost: $2100

Payment Options:

Full payment upfront with a 5% discount

Three monthly payments of $700

Add-ons:  Resume review and editing $500
Introduction: What is a Career Glow Up?

Defining what a "Glow Up" means in the context of your career.

Overview of the program and what you can expect.

Passion Identification

Intensive self-reflection exercises to identify what genuinely excites you.

Techniques for mapping out your interests and aligning them with career options.

SWOT Analysis

Assessing your Strengths, Weaknesses, Opportunities, and Threats to strategically position yourself in your desired field.

Short-term Roadmapping

Setting achievable milestones.

Action plans tailored to immediate career moves and growth.

Long-term Vision Boarding

Creating a visual representation of your long-term goals.

Building a timeline and identifying the steps needed to get there.

Networking for Success

Tips on establishing valuable professional relationships.

Leveraging social media and other platforms for networking.

Personal Branding

Creating a powerful personal brand that aligns with your passions and career goals.

Navigating Challenges

Tools for overcoming obstacles and turning challenges into opportunities for growth.

Career Health

Strategies for maintaining work-life balance and career sustainability.

Wrap-Up: Your Sustainable Success Plan

Finalizing your personalized roadmap for a fulfilling and successful career.
Executive and Sales Retreat Facilitation: "Navigate, Collaborate, Innovate"
Unlock the full potential of your corporate gatherings with "Navigate, Collaborate, Innovate" — an executive and sales retreat facilitation package. Ruth Lee, CMB, will serve as the orchestrator of your meeting, ensuring that agendas are not just followed but are meaningfully engaged with. The focus is on creating a conducive environment for peer-to-peer collaboration, stimulating discussions, and ensuring the alignment of team objectives.
Length and Iterations:
Single event facilitation or multiple events per year.

Each event can range from half-day sessions to full 3-day retreats depending on client needs.
Supplementary Services:
Pre-event survey to gather input on desired outcomes.

Post-event analysis to assess meeting effectiveness and areas for improvement.
Pricing:
Half-day events: Starting at $2,500

Full-day events: Starting at $4,500

3-day retreats: Starting at $12,000

Payment Options:

Full payment upfront

Does not include Travel Expenses

Additional tailored options available for multiple events and long-term engagements.
Agenda Setting and Alignment

Pre-event consultation to identify key objectives and topics for the retreat.

Customized agenda designed to meet strategic goals.

Dynamic Facilitation

Skillful facilitation of discussions, debates, and brainstorming sessions.

Balancing speaking opportunities to ensure diverse input and active participation.

Peer-to-Peer Collaboration

Facilitated exercises to build rapport and foster relationships among peers.

Techniques to break down barriers to open communication.

Voice Amplification

Encourage and empower quieter members to speak up and share ideas.

Use of methodologies like the "Round Robin" to ensure all voices are heard.

Actionable Outcomes

Synthesizing key takeaways and defining actionable steps.

Post-event summary and report to track the agreements and commitments made.

Optional Follow-Up

Optional 1-2 week follow-up consultation to gauge the effectiveness of the retreat and next steps.
Start Your Consulting Today!