Stacey Jordan's
Consulting Services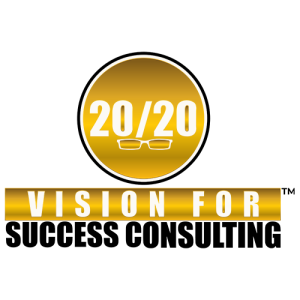 Real Estate Development Consultant
Consulting Approach/Style:
Invest in your financial future, own real estate with confidence, and craft a retirement plan that sets you on a path to wealth and security. Let's embark on this transformative journey together.
Overview
Expert Guidance for First-Time Investors: Jumpstart Your Real Estate Journey
$2,000
Package Description: 5 two-hour sessions
Are you intrigued by the idea of owning real estate to build wealth but don't know where to start? Our Real Estate Exploration consulting package is your gateway to understanding the world of property ownership and its potential to create wealth over time. This program is designed to help aspiring investors like yourself make a successful entry into the world of real estate with confidence. We will provide you with expert guidance, step-by-step support, and personalized strategies to ensure your first investment is a well-informed and profitable one. Whether your goal is to build a diversified portfolio or generate passive income through real estate, our program will be your trusted companion as you take that critical first step towards financial growth and wealth building in the real estate market.
1. Initial Consulting & Goal Setting: We will begin with a personalized consultation to explore your financial aspirations and goals related to real estate ownership. We will define your objectives, whether it's generating passive income, wealth accumulation, securing a financial safety net for the future, or simply taking advantage of the tax and other wealth accumulation benefits that owning real estate for investment provides.
2. Education & Discovery: You will experience an in-depth education on the various types of real estate properties, including residential, commercial, mixed-use, fix-and-flip, commercial, and more. We will take a deep dive into the benefits and potential risks associated with each property type to make informed decisions.
3. Market Research and Property Selection: We will explore your local real estate market and discuss opportunity zones that provide potential for profitable property ownership. I will teach you how to select the right properties that align with your goals and budget.
4. Financing and Affordability Assessment: I will provide key information on financing options, down payment strategies, and best practices on how to best fund key investments. I will assess your financial readiness to determine what you can afford and support you in how to best plan for property acquisition.
5. Real Estate Investment Strategies: We will explore different investment strategies, from rental properties to fix-and-flip, commercial, foreclosures, auctions, short-term, long-term hold, REITs, 1031 Exchange, and other strategies.
Advanced Journey to Wealth through Property Ownership: Retirement Success Blueprint
$5,500
Package Description: 10 two-hour sessions
Do you envision building a diverse real estate portfolio to secure your financial future and retirement, but need expert guidance every step of the way? Are you looking to take your real estate investment to the next level? Our Real Estate Ownership and Retirement Success Blueprint is your definite solution. I will become your dedicated consultant and partner in realizing your real estate dreams. We understand that you're not just looking to make a transaction; you're crafting a strategic plan for a prosperous retirement through real estate. Our program is a comprehensive journey that covers every facet of real estate ownership and retirement planning. Our program covers everything you need to know, from selecting the right properties to securing financing, managing assets, and planning for long-term retirement security through real estate investments. Together, we will demystify the complexities of the real estate market and ensure your first purchase is the foundation for a thriving real estate portfolio. You will receive one-on-one consultation on complex strategies. If you already own investment property and you're looking to expand and grow your portfolio, this advanced class will walk you through those necessary building blocks to complex real estate strategies such as commercial property acquisition, business acquisition, and larger-scale investments.
1. Personalized Investment Strategy: We'll work closely to design a custom investment strategy that aligns with your short and long-term retirement goals.
2. Property Selection Expertise: Gain access to in-depth market insights and property selection criteria to identify the right investments for your portfolio.
3. Financing Mastery: Explore financing options, evaluate mortgage strategies, and leverage my expertise to secure the best deals.
4. Risk Management: Minimize potential risks through our strategic guidance and due diligence practices.
5. Portfolio Growth: Learn the art of growing and diversifying your real estate portfolio over time to maximize returns.
6. Retirement Planning: We'll develop a clear retirement roadmap that integrates your real estate investments into your long-term financial security plan.
7. Ongoing Support: I'll be by your side at every stage, providing guidance, addressing concerns, and ensuring your confidence as you navigate the complex real estate landscape.
Flix-and-Flip Success: Your Comprehensive Guide to Profitable Property Flipping
$5,500
Program Description: 10 two-hour sessions
Are you eager to venture into the exciting world of property flipping, but unsure of where to begin? Our Flipping Success consulting package is our key to mastering the art of profitable property flipping, from the initial investment to the successful sale. Let's get started on your path to Property Flipping Success!
1. Initial Consultation and Goal Setting: We will begin with a one-on-one consultation to understand your goals, budget, and timeline for property flipping. By defining your investment objectives, whether it's generating a short-term income or building a portfolio of profitable flips.
2. Education and Strategy Development: You will receive a comprehensive education on the property flipping process, from property acquisition to resale. We will design a customized flipping strategy tailored to your market, goals, and risk tolerance.
3. Market Research and Property Selection: An in-depth analysis of your target market and discovery of potential opportunities for profitable flips.
4. Financing and Funding Strategies: Guidance on securing financing for your flip project, including mortgages, loans, and private funding options. You will receive tips for optimizing your financing strategy to maximize profits.
5. Due Diligence and Acquisition: Step-by-step guidance on conducting due diligence for potential properties. Assistance with property negotiations, offers, and closing deals.
6. Renovation and Project Management: You will receive expert advice on property renovation, including budgeting, hiring contractors, and project management. Key tools and tactics available to improve efficiency. We will be here to educate you and ensure that your renovation stays on schedule and within budget to maximize profits.
7. Post-Sale Evaluation: We will evaluate the success of your flip project, including ROI analysis, and discuss lessons learned and areas for improvement in future flips.
Start Your Consulting Today!