Bill Foss's
Consulting Services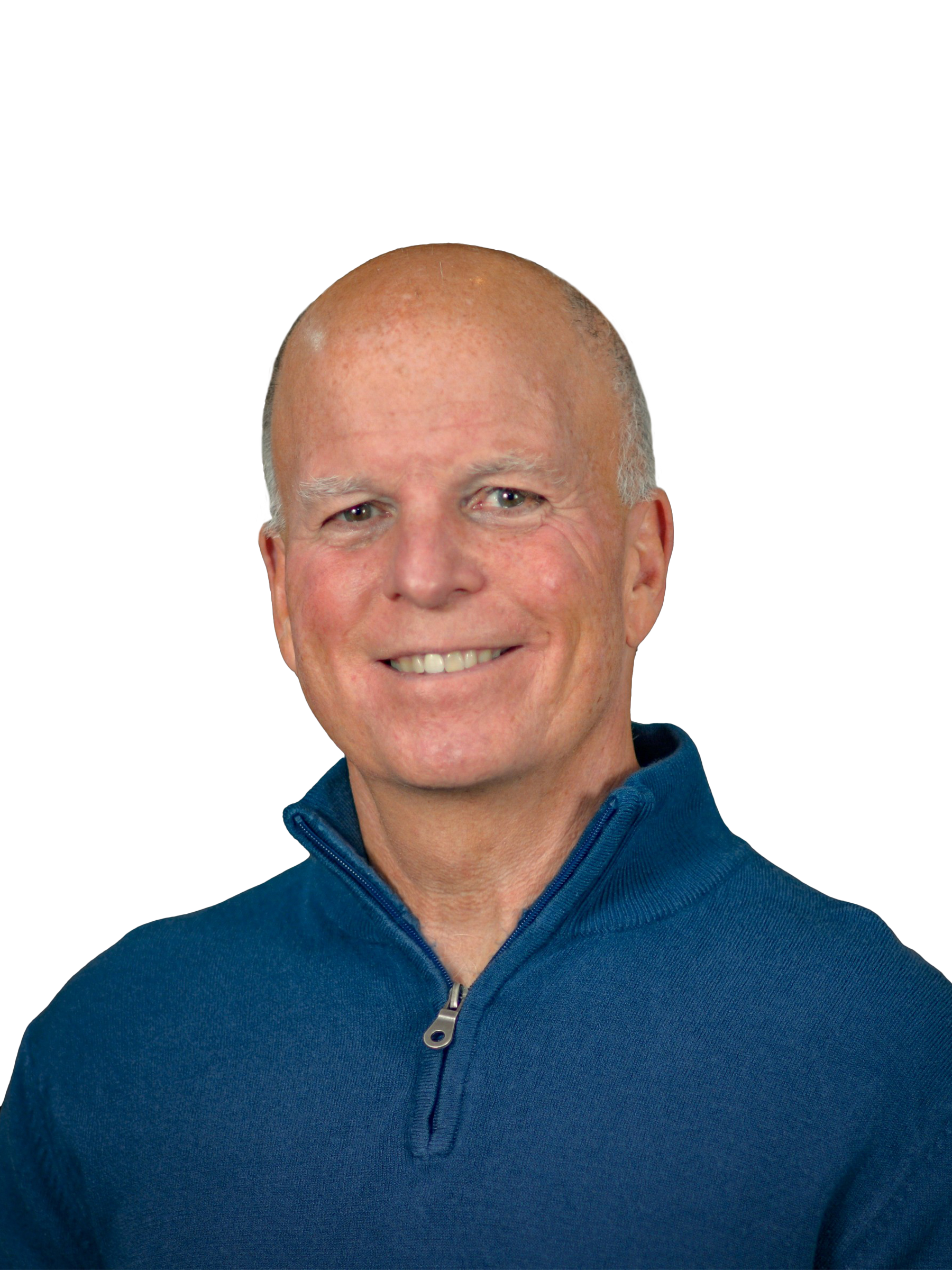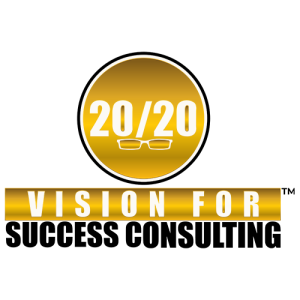 Your Business, Your Life, Your Way Framework
Intro
Helping committed real estate and mortgage professionals gain the clarity, confidence, and consistency to scale their businesses 2x and beyond in half the time, without sacrificing control, reputation, or personal life.
Overview
Who is it for?
I help committed real estate and mortgage professionals (yellow) who are already successful, but need help breaking through to higher levels or having a life because they are over-committed, overwhelmed, or out of alignment.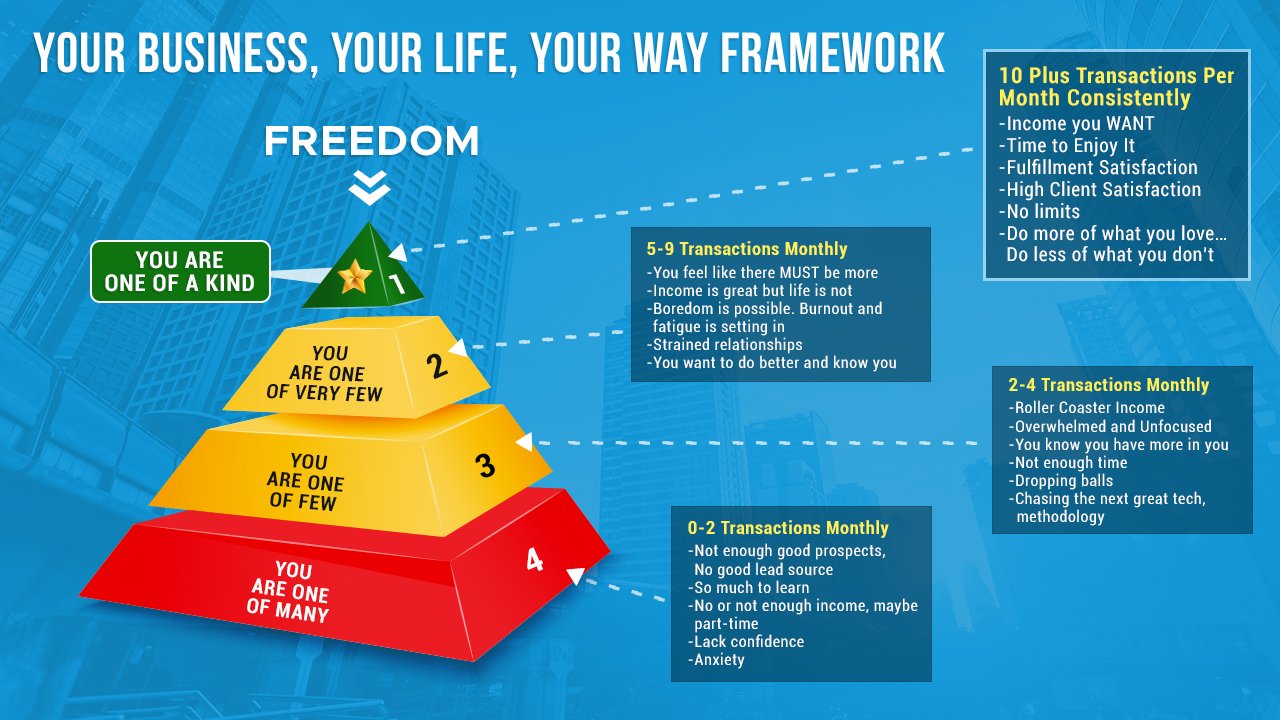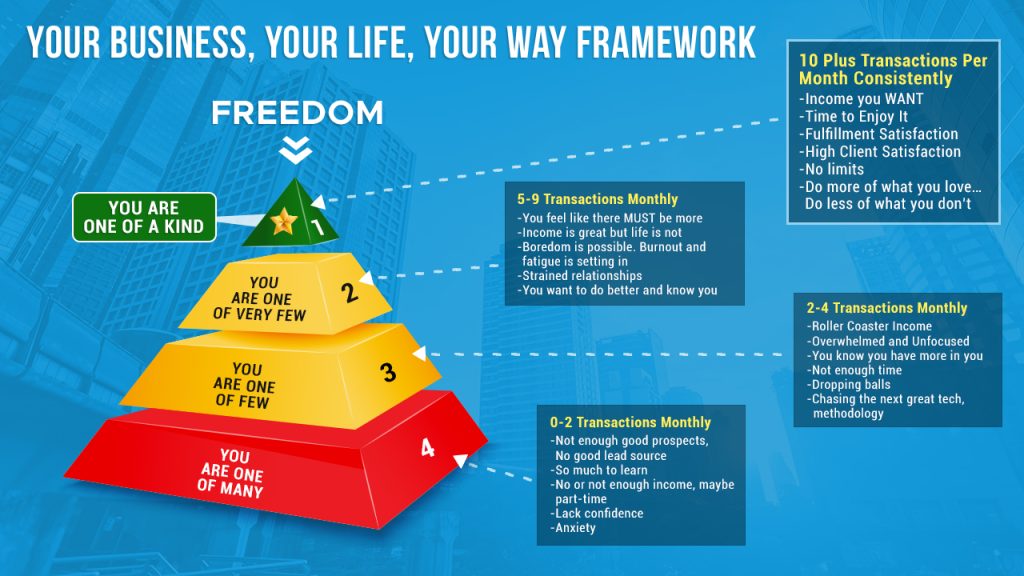 What's it about?
The clearest step-by-step path to creating your business to serve your life and loved ones in your unique way. It is a journey of discovery, designing your life and business, and strategic, creative, priority planning. Finally, you will implement ideal strategies and tactics to create a system and team so you can have massive leverage. You can use the leverage to earn more, free up time, or any combination. It's your business and your life!  I want you to live it your unique way.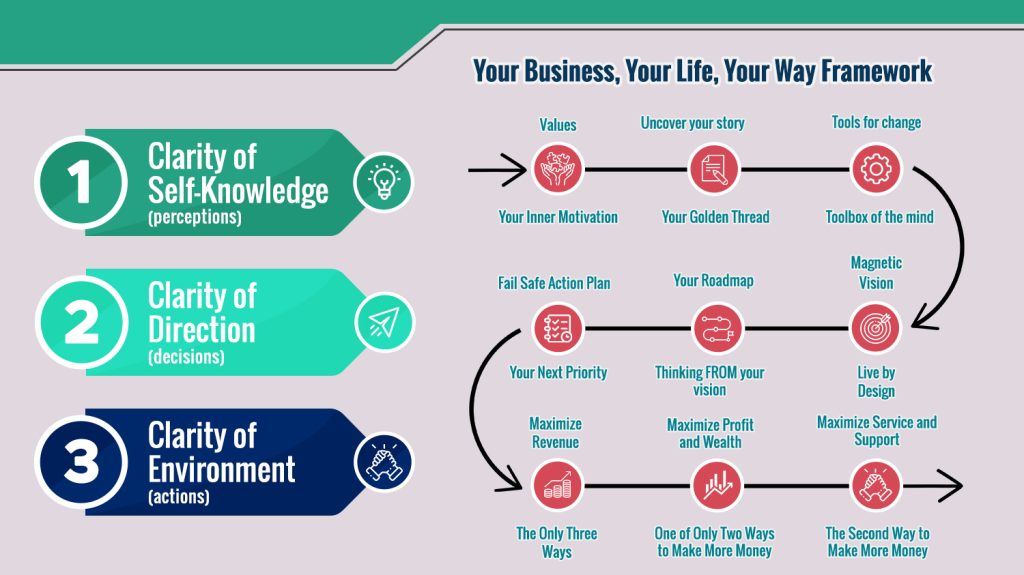 You choose your level of engagement
Everything I do when I coach and consult is based on this framework. It is an ever-growing body of work that you will have access to.
The higher the level, the faster and more direct the journey. Why? Because we all have blind spots. The more closely you and I work together, the better your results will be since I will see things you simply cannot.  
 YBYLYW – DIY:  Investment $975.  Payable: One-time charge only.
This is "forever" access to all the training, exercises, and worksheets. The content will "drip out" over three months, but it is suggested that you pace the work over six months. The program is self-paced and very affordable. 
Important:  I only recommend it if you have an accountability partner who is honest with you and can call you out on your stories. Look, it's not your fault; we all have stories. The ego is very cunning and hates change. That's why coaching and mentorship is so valuable. It's not the information but the implementation that makes the difference.
YBYLYW – Group: Investment: $3,000.   Payable: One-time charge or three payments every other month in advance of $1100.00 each.
This is a great step in the right direction. You receive "forever" access to all the content, an onboarding session one-on-one with Bill, SIX MONTHS of weekly Clarity and Reinforcement Sessions (CRS), and Group Coaching-On-Demand through the Voxer app on your phone or desktop. 
YBYLYW – VIP:  Investment:  $5,000.  Payable: One-time charge or three payments every other month in advance of $1833.33.
You get all the previous support PLUS SIX MONTHS of UNLIMITED One-on-One Speed Coaching Sessions. These are 15–20-minute sessions you can schedule as you need them so you can be sure you are receiving everything you can from the experience. One-on-One Coaching-on-Demand via my private Voxer account.
YBYLYW – Elite:  Investment: TBD
If you want me on your team as your private strategist, we can discuss how that would look. For most, I don't suggest it because it's a hefty price tag that often creates unnecessary stress. I am extremely selective for that reason. I only engage in four to six of these each year. The investment starts at $18,500, paid in four monthly installments upfront, OR I offer hybrid arrangements of a retainer, a monthly fee, plus a percentage of the gains resulting from our work together. 
Coming soon to all levels. Ongoing content, community, and support via the new Mighty Networks site launching soon. This will be an affordable membership community to support your ongoing growth.
Discover How You Can Achieve Your Business Goals,
FASTER and EASIER...
Start Your Consulting Today!