Candy Zulkosky's
Consulting Services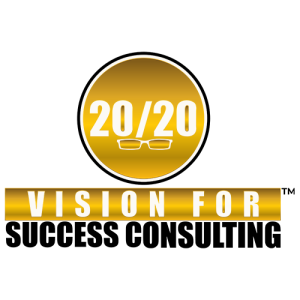 90 Day Book Camp with CaZ
and The Author's Voice
Questions For the Author:
Want to know how to write and publish a best-selling book? Do you have a compelling story that showcases who you are and who you help? Are you looking for a way to stand out? Then we should connect. Today's market is competitive. Social selling and social branding are more than buzzwords!
Overview
Month One: Clarity and Writing Plan 
Session One
Introduction 
Declutter Negative Beliefs

Think with the End in Mind. Get Clear about your vision and what you want your book to do. 

Choose Your Book Type
Session One Homework and Review Guide
Session Two: Know Your Reader
Introduction
Identify Your Signature Topic

Identify Your Ideal Reader

Bullet Point Your Outline
Homework: Write Book Description and Premise Statement. 
Review Guide
Session Three: Map Your Destination
Introduction
You as a Writer: Find Your Voice

Understand How Chapters Work

Creating Flow. Book Format, Topic, and Title Determine the Flow.

Write Fast, Focused, and Consistently. Keep the rhythm of your writing on point and on target.
Homework: Create Your Outline 
Review Guide
Session Four: Connecting with Readers 
Introduction
Isolating Ideas and Principles

The First Chapter and Hook

The Call to Action

Leave Readers Wanting More
Homework: Create Your Outline
Review Guide
Month Two
Session One: Follow Through and Write!
Introduction
The Perfect Writing Schedule

Finding Your Writing Rhythm

Weeding out the Clutter
Homework: First Draft
Session Two: Hire Your Team!
Introduction
Cover Design

Editing and Pre-Press

Marketing
Homework: Research and hire
Month Three
Session One: Distribution and Publishing Accounts
Introduction
Print- on- Demand Overview

Self-Publishing Dos and Don'ts

Going Wide or Not
Homework: Complete accounts setup
Review Guide
Session Two: Publishing, Launch, and Promotion
Introduction
Editing Like a Pro

Formatting Survival Secrets

Launch and Promotion
RESOURCES include:
Printable Exercises

Printable Checklists

Planners and Organizers
Services NOT included: (these are all upsells or add-ons)

Additional Coaching Sessions
Editorial Services
Book and Cover Design Services
Book Formatting and Layout Services
Book Marketing Services
Best Seller Campaign
BONUSES
  Optionally, could be made available, could be upsells or Master level webinars:
Amazon Author Page Planner
Book Launch Formula
100 Tools for Writers
Book Promotion Strategies

Contract can be extended to a 6-month program; after that, continuing the contract will be evaluated. The goal is to have a book ready to publish and launch.
Start Your Consulting Today!